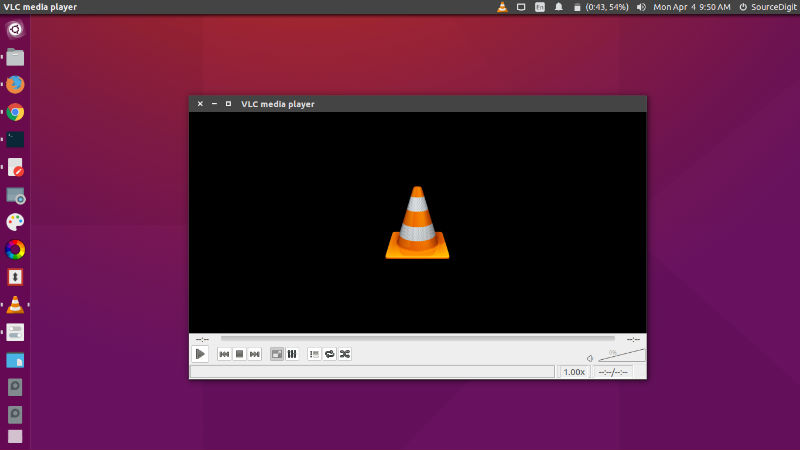 VLC 3.1 released. Install VLC Media Player on Linux Ubuntu Systems. VLC is a free and open source cross-platform multimedia player and framework that plays most multimedia files as well as DVDs, Audio CDs, VCDs, and various streaming protocols.
VLC plays everything and with no codec packs needed. It runs on all platforms and is free to use.
Core
Fix use-after-free when cleaning playlists

Fix crash on exit on Windows
Video output
Fix HLG tone mapping on some systems like macOS.

Fix screensaver inhibition on Windows XP

Fix various Direct3D11 crashes

Fix HDR tone mapping in Direct3d11

Fix pink screen on Windows
Decoder
Fix potential stack buffer overflow with faad

Enable Cineform HD in avcodec

macOS: Improve HEVC 10bit performance with Videotoolbox

android: Add MPEG2 support via MediaCodec

Fix HEVC decoding with some files on Android/macOS/iOS

Improve Direct3D11 memory usage

Improve MKV seeking speed

Fix xspf base URL handling

Fix reading mp4 trun with moof based offsets

Fix adaptive http redirections

Replace old API, fixing adaptive TLS leak

Use mime type as fallback for HLS segment type

Fix subtitle (srt,ssa..) seek when having a single entry

Flag non default HDMV subset video streams

Increase TS probing amount for 4K streams

Miscellaneous MKV, MP4 & AVI crash fixes

Fix out of bounds read in mpeg4video
Stream Output
Improve chromecast loading speed

Improve local/chromecast transition during playback

Fix chromecast loading with some versions of Windows

Fix chromecast loading with some chromecast devices (TVs and Android boxes)

Fix wrong first cover art when casting

Fix casting to VP9
Interface
Re-add option to disable the fullscreen controller panel

Auto-layout improvements

Remove misleading playback warning indicator

Fix crash with the interface for lua extensions (like VLSub)

Fix show sidebar setting being ignored on restart

Fix MKV files association

Fix chromecast audio detection

Improve scaling on HiDPI displays
Snap
Improve interface look and feel.
"Download and Install VLC Media Player"
Ubuntu users can download the latest version of VLC player from the official website and install it: